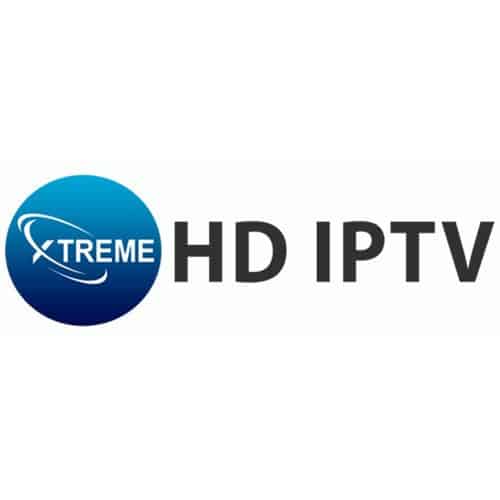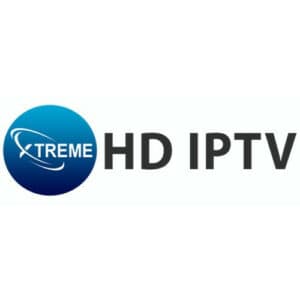 In this tutorial, we'll show you how to install XtremeHD IPTV to watch IPTV and Live Sports on your Firestick and Fire TV.
About XtremeHD IPTV
XtremeHD IPTV is a low-cost IPTV service that offers over 20,000 channels from across the world. With an affordable subscription, you get access to a wide range of channels, movies, TV shows, sports, and more.
Installing the app on a Firestick or Fire TV device is quick and easy, and the user interface is simple to navigate. If you're looking for a reliable and affordable IPTV service, XtremeHD IPTV is definitely worth trying out.
What does XtremeHD IPTV do?
XtremeHD IPTV is a popular streaming service with over 20,000 channels available. The content on offer includes live TV channels from different parts of the world, movies, TV shows, sports, and more.
A subscription to this service costs only $16 per month, which is significantly lower than a traditional cable or satellite TV bill.
To install XtremeHD IPTV on your Firestick or Fire TV device, you first need to jailbreak your device. This is a simple process that involves enabling the ability to install third-party apps on your device.
With jailbreaking done, you can then find and download the IPTV service app from the Amazon App Store or the APK file from their website.
Once you have the XtremeHD IPTV app installed, you can log in using your credentials.
The home screen will display various categories and genres in an easy to navigate layout. You can browse channels based on region, country, and genre.
The service offers a good selection of channels from countries such as the USA, UK, Canada, India, and more.
The video quality of the channels on offer by XtremeHD IPTV is decent, with most channels streaming in HD and some in SD. However, the video quality can vary depending on your internet connection. A fast internet connection is recommended for a smooth viewing experience.
XtremeHD IPTV also offers catch-up TV functionality that enables you to watch missed live TV shows or programs for up to seven days after their original air time. The service also supports multiple devices, allowing you to stream content on up to two devices simultaneously.
Preparing to install XtremeHD IPTV
Installing XtremeHD IPTV on Firestick or FireTV is a two-part process. In this guide, we will walk you through the following steps:
Installing the Downloader app and allowing third party apps.
Downloading and installing XtremeHD IPTV
If you already enabled third-party apps and have the Downloader app, you can skip ahead to Part 2.
Part 1: How To Install Downloader and Allow third-party apps.
(Last Updated On: August 1, 2023)
Go to FireStick home screen Find > Search and press enter

In the search window, type "Downloader". It should be the first result. Press down on your remote to select it.

Install Downloader

Go back to the home screen. In the menu bar at the top, navigate all the way until you get to the Settings screen.

Scroll down to My Fire TV and Select it.

On the following window click Developer Options.

Select ADB Debugging and turn it on, then select Apps from unknown Sources and turn it on.

On some newer devices, you might be presented with this screen:

If so, select Downloader and turn it on.

Your FireStick is now ready to install and use third-party apps!
Part 2: Install XtremeHD IPTV on Firestick and Fire TV
Launch Downloader on your device, and then you will be asked for permission to access Media, Files, and Photos, just hit the Allow button.

After that click on Enter a URL or Search Term, and after that put in this code to get the app: 250235 or this URL: https://aftv.news/250235, and then hit the Go button.

Now within a few seconds Downloader will start downloading XtremeHD IPTV and you can see the progress on your screen.

Once the app is downloaded, you will see the Installation Screen, from here hit the Install button.


Within a few seconds the app will be installed, and then hit Done.

After this, go back to the Home Screen, and from here hover over the App section located next to the Settings, and under that click My Apps.


From here scroll down and you will find the Xtreme HD icon then hit the Select button to launch the app.

When the app is launched you will be asked to choose the Device, therefore check the Device that you have, and then hit the Save button.

On the next screen you will be asked to put the Username and the Password just use the details that you get in the email that you provided,

Note: Every customer will get a unique Username & Password that will be provided to the email address which is registered on our website, check the below example of credentials that you will get after subscribing.


After putting the details hit Add User and then wait until it loads your profile.

When the user is added you have to hover over the Live TV, Movies, and Series, and after that Hit the Select button to Download its content.

Once the content, is Downloaded go to Live TV, Movies, or Series and there you will see various categories. Just click Ok while hovering over your favorite channel to start streaming.

That's it, now you are good to go, you can now stream your favorite Live TV Channels, Movies, and the latest web series that we update once a month to provide our customers with fresh content.

Cable and satellite TV bills can add up and become a burden on your monthly expenses. But, you don't have to break the bank to get access to a vast array of channels and streaming services.
IPTV (Internet Protocol Television) streaming services offer a more affordable way of viewing television shows, movies, and other programs.
See our full roundup of the best IPTVs for Firestick.