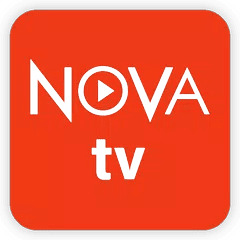 In this tutorial, we'll show you how to install Nova TV to watch TV Shows and Movies on your Firestick and Fire TV.
In the world of streaming apps, NOVA TV has emerged as a popular choice for Firestick users. This comprehensive review and installation guide will provide you with all the information you need to know about NOVA TV and how to install it on your Firestick device. From the types of content available to the installation process, we've got you covered.
Review: Exploring NOVA TV
NOVA TV is a versatile streaming app that offers a wide range of content for Firestick users. With its user-friendly interface and extensive library, it has become a go-to app for movie and TV show enthusiasts. Here's a closer look at the features and content offered by NOVA TV:
Movies: NOVA TV provides access to a vast collection of movies across various genres. From action-packed blockbusters to gripping dramas and everything in between, you'll find a diverse selection to suit your preferences.
TV Shows: If you're a TV show fanatic, NOVA TV has got you covered. It offers an extensive catalog of popular TV shows, including both ongoing series and past seasons. Whether you're into thrilling crime dramas, hilarious sitcoms, or gripping sci-fi adventures, you'll find something to binge-watch on NOVA TV.
Genre Variety: NOVA TV caters to a wide range of tastes by offering content across multiple genres. Whether you're in the mood for romance, horror, comedy, fantasy, or documentary, you can easily navigate through the app to find your desired genre.
High-Quality Streaming: One of the standout features of NOVA TV is its ability to stream content in high quality. It supports HD and even 4K resolution, providing you with a visually immersive experience.
Search and Recommendation: NOVA TV simplifies the content discovery process through its search and recommendation features. You can search for specific movies or TV shows by title, or rely on the app's recommendations based on your viewing history and popular trends.
Integration with Real-Debrid: For users who have a Real-Debrid account, NOVA TV offers seamless integration. This allows you to access premium links and enhanced streaming quality for an optimal viewing experience.
Installation Guide: How to Install NOVA TV on Firestick
Now that you know about the impressive features of NOVA TV, let's dive into the step-by-step installation process for Firestick:
Preparing to install Nova TV
Installing Nova TV on Firestick or FireTV is a two-part process. In this guide, we will walk you through the following steps:
Installing the Downloader app and allowing third party apps.
Downloading and installing Nova TV
If you already enabled third-party apps and have the Downloader app, you can skip ahead to Part 2.
Part 1: How To Install Downloader and Allow third-party apps.
(Last Updated On: July 21, 2023)
Go to FireStick home screen Find > Search and press enter

In the search window, type "Downloader". It should be the first result. Press down on your remote to select it.

Install Downloader

Go back to the home screen. In the menu bar at the top, navigate all the way until you get to the Settings screen.

Scroll down to My Fire TV and Select it.

On the following window click Developer Options.

Select ADB Debugging and turn it on, then select Apps from unknown Sources and turn it on.

On some newer devices, you might be presented with this screen:

If so, select Downloader and turn it on.

Your FireStick is now ready to install and use third-party apps!
Part 2: Install Nova TV on Firestick and Fire TV
Open the Downloader App
In the search bar of the Downloader app, type in the URL exactly as written: https://firetvguide.com/nova then Click Go.
After it downloads, click Install
After it installs, click Open
Once in installs, you'll be asked to delete the installation files. Select delete.
Conclusion
NOVA TV is a feature-rich streaming app that brings a wide range of movies and TV shows to your Firestick device. With its user-friendly interface, high-quality streaming, and extensive content library, it has become a popular choice among Firestick users. By following the installation guide provided, you can easily set up NOVA TV and start enjoying your favorite movies and TV shows on demand. Enhance your streaming experience with NOVA TV on Firestick today!