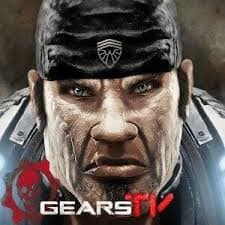 In this tutorial, we'll show you how to install Gears TV to watch IPTV, Live TV, Cable TV, British Cable TV, USA Cable TV, Live Sports, MLB, MLS, NBA, NFL, NHL, and PGA on your Firestick and Fire TV.
About Gears TV
Gears TV has quickly become our go-to streaming app for IPTV and sports. We absolutely love it. In fact, we would even say that if you have a Firestick or Fire TV, it's a necessity.
Why?
The simple answer is that it provides high-quality streams of almost any channel out there for almost nothing. $15 a month gets you an insane number of streaming channels, plus sports and PPV, in one super easy-to-use program.
We have tested many other popular free and paid services, and so far nothing has come close to what you get with this app for the price. Let's check out the main reasons that Gears TV is a must-have for anyone with a Firestick and Fire TV.
Gears TV Features
Free access to NFL Sunday Ticket, League Pass, Premier League and much more
Great HD streams
Tons of IPTV channels
What does Gears TV do?
If you are a Firestick or Fire TV user, you might be wondering how to completely cut the cord with your cable provider. And really, who can blame you? Cable subscriptions make less and less sense every year. Rising costs, poor customer service, hidden fees, the list of negatives goes on.
Before I finally ditched my subscription, I was paying almost $70 a month! I thought there was no way around it, that the cable companies had me "by the balls". I was wrong though. When I finally made the leap to streaming 100% of my TV, I started saving hundreds of dollars every year, without losing any of my favorite channels. In fact, now I have access to MORE channels!
If this sounds like a good idea to you (and why wouldn't it?), the easiest and cheapest way to cut the cord is definitely Gears TV. You will be able to stream almost 400 channels effortlessly. This includes all the major American network and cable channels, plus many others from around the world, particularly UK/Europe and Central America.
With Gears TV there's no contract to sign, and no hidden fees. It's $15 a month, and you are good to go! Keep in mind you will definitely want to get a VPN service (like IPVanish) to use for privacy and security while using Gears TV. These services only cost a few dollars a month though, so you will still only be paying about $20 to kiss cable goodbye forever.
Best App For Sports
Gears TV is a dream come true for sports fans. You will never have to worry about missing an event because you haven't signed up for an expensive season pass, or the game is out of your market. Gears TV has dedicated sections for all of the major leagues, including NFL Sunday Ticket, NBA League Pass, NHL Center Ice, MLB Extra Innings, Premier League, Champions League, as well as all the PPV events for UFC, wrestling, and boxing. That's a lot! And you don't have to pay extra for any of it, it's all included in the $15 a month subscription.
If you are an avid year-round sports fan, you could potentially pay hundreds of dollars to access all the games you want to. Gears TV offers all that for a fraction of the price.
The streams are high-quality, reliable, and stable. There are rarely any issues with glitching or freezing up, which can be a major bummer for live events. Gears TV performs way better overall than the free alternatives in our experience.
Check out this video for a demo of how Gears TV works for sports:
https://www.youtube.com/watch?v=V9fKyV5HBAI&t=3s
Better Than Free Addons
If you've been a fan of streaming for a while you are probably familiar with all the free Kodi addons out there, or Android programs such as Mobdro. We have used tons of them throughout the years (check out our list of Kodi addons for Firestick here). These addons can be good for some things but are not nearly as reliable as a paid subscription like Gears TV. Even the best Kodi addons have their downsides.
Free addons are very hit-or-miss as far as what they offer. Sometimes the streams are down, or will cut out randomly. Especially with live sports, you may find it difficult to locate a good source for what you want to watch. The video quality can sometimes be shaky, especially with HD streams.
Another big issue is that many of these addons are operating in a legal grey area. That means that these providers can get shut down overnight. This has happened countless times to us. An addon that we have used for years will suddenly go offline, and we have to find a new source. Sometimes searching for what addons actually have the content we are trying to watch ends up being extremely frustrating. Although we do think some addons have their uses, Gears TV is much more stable and reliable than these fly-by-night operations.
As with anything in life you do get what you pay for, and we certainly think that the $15 a month for Gears TV is well worth saving yourself the headaches that can come from free addons.
Super Convenient
Gears TV is also super simple to set-up and use. It only takes about ten minutes to sign up and install it. In moments you can be streaming pretty much any live TV you can think of it straight to your Fire Stick.
Gears TV is very well organized, and it's super easy to find whatever you are looking for, unlike some free programs that have confusing layouts. We also recommend Mayfair Pro as an optional app you can purchase for a few bucks a month that will organize all the content on Gears TV in a way that makes it look like a normal cable provider. It's not 100% necessary, but it makes using Gears TV even more convenient.
Once you have installed Gears TV on your Firestick or Fire TV, you will be able to take it with you anywhere. All you need is a TV with a USB and internet connection, and you will be able to stream everything anytime, anywhere.
Take it with you to a friends house to watch the big game, pack it in your suitcase for when you are traveling, you name it! Gears TV means that you will never be without high-quality IPTV no matter where you are.
Once you are signed up for an account, you can even download it straight to your phone!
Preparing to install Gears TV
Installing Gears TV on Firestick or FireTV is a two-part process. In this guide, we will walk you through the following steps:
Installing the Downloader app and allowing third party apps.
Downloading and installing Gears TV
If you already enabled third-party apps and have the Downloader app, you can skip ahead to Part 2.
Part 1: How To Install Downloader and Allow third-party apps.
(Last Updated On: July 18, 2023)
Go to FireStick home screen Find > Search and press enter

In the search window, type "Downloader". It should be the first result. Press down on your remote to select it.

Install Downloader

Go back to the home screen. In the menu bar at the top, navigate all the way until you get to the Settings screen.

Scroll down to My Fire TV and Select it.

On the following window click Developer Options.

Select ADB Debugging and turn it on, then select Apps from unknown Sources and turn it on.

On some newer devices, you might be presented with this screen:

If so, select Downloader and turn it on.

Your FireStick is now ready to install and use third-party apps!
Part 2: Install Gears TV on Firestick and Fire TV
Open Firestick Home Screen.

Navigate to the Search Icon on the top left corner.

Type Downloader into the search using your Firestick remote

Select Downloader from the search bar.

Select the Downloader app icon from the next screen, it should be the first result under "Apps & Games."


Click Download. It will download and install itself on your device.

When it is done, click Open.

Now you are in the Downloader app. Type in the URL of the GearsTV addon: https://targetcreates.com/apk. Make sure you type it correctly.

Select GearsTv_Master-release-arm.apk from the next screen

Hit Install on next screen.

After app is installed, click Open.

You can now log in to GearsTV! The Gears TV icon will now be available from the home screen of your Fire TV from now on. Enjoy!

Keep in mind that Gears TV is a subscription service, so once it is installed, you will need to enter your ID and password. You can sign up for an account here.
All in all, Gears TV is probably the best "bang for buck" option out there for anyone looking to cut the cord and ditch their cable provider. No other service provides this variety of solid, well-maintained streams for such a low price.
Bottom line, if you want to watch all the channels and sporting events while saving major cash every month, switch to Gears TV!