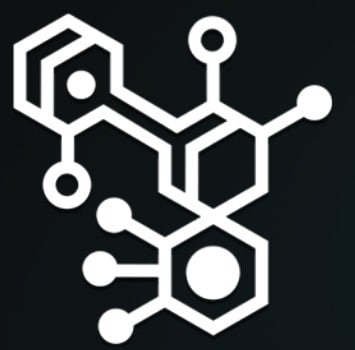 In this tutorial, we'll show you how to install Elementum Kodi addon to watch TV Shows and Movies on your Firestick and Fire TV.
Are you looking to enhance your streaming experience on the Firestick? The Elementum Kodi Addon is here to revolutionize how you watch movies and TV shows. With its powerful torrent streaming and downloading engine, Elementum gives you access to a vast library of high-quality content. In this review and installation guide, we'll walk you through the process of installing and using the Elementum Kodi Addon on your Firestick. Let's dive in!
Who is Elementum Kodi Addon Good For?
The Elementum Kodi Addon is perfect for:
Movie enthusiasts who want a diverse collection of movies and TV shows at their fingertips.
Users who prefer torrent-based streaming for higher-quality content.
Individuals who enjoy customization options and advanced settings to tailor their streaming experience.
Viewers who want seamless synchronization of their watchlist across multiple devices using Trakt integration.
Pros and Cons
Pros:
Extensive library of movies and TV shows.
Fast and reliable streaming with minimal buffering.
Torrent-based streaming allows for high-quality content.
Supports Trakt integration for seamless synchronization of your watchlist.
Highly customizable settings for advanced users.
Cons:
Torrent-based streaming may require protection through a VPN.
Content availability may vary based on region and torrent availability.
How to install Elementum Kodi Addon For Firestick and Fire TV
To install the Elementum Kodi Addon on your Firestick, follow these steps:
Preparing to install Elementum Kodi addon
Installing Elementum on Firestick or FireTV is a three-part process. In this guide, we will walk you through the following steps:
Installing the Downloader app and allowing third party apps.
Downloading and installing Kodi
Downloading and installing the Elementum Kodi addon
If you already installed Kodi you can skip ahead to Part 3.
Part 1: How To Install Downloader and Allow third-party apps.
(Last Updated On: July 30, 2023)
Go to FireStick home screen Find > Search and press enter

In the search window, type "Downloader". It should be the first result. Press down on your remote to select it.

Install Downloader

Go back to the home screen. In the menu bar at the top, navigate all the way until you get to the Settings screen.

Scroll down to My Fire TV and Select it.

On the following window click Developer Options.

Select ADB Debugging and turn it on, then select Apps from unknown Sources and turn it on.

On some newer devices, you might be presented with this screen:

If so, select Downloader and turn it on.

Your FireStick is now ready to install and use third-party apps!
Part 2: How to Install Kodi
(Last Updated On: July 30, 2023)
Follow these easy steps to download Kodi on Firestick and Fire TV
Open "Downloader"


You can do this using voice search by holding down the voice button and saying "downloader".

If you don't want to use voice search, navigate to "Find" located in the left-middle of the screen and select it. Type in "Downloader". It should be the first result. Select it to open Downloader.

Download the latest stable version of Kodi

Where it says Enter a URL or Search Term type "35625" and select "Go" You will be redirected to the latest version of Kodi automatically.

Use the control pad to find and select the right version of Kodi

Once the page has loaded, use the down button on your remote control to place the red circle on top of "ARMV7A (32BIT)" and select it.

Install the downloaded file

Once the file has completed downloading, select Install. Once finished, Kodi will open immediately.

App has been installed. Select "Done"

Select "Delete" to delete the installer file.

Now we will make a shortcut to Kodi.

Go back to the home screen and, scroll over to Apps and select it.

Scroll down to find the Kodi Icon

Press the options button.

You will be presented with a menu on the right hand side of the screen. Select "MOVE"


Use the UP button to place Kodi in your quick access list, then hit enter to save these changes.

Select the home button.

Kodi now appears at the top of the screen.

You can now Open Kodi

Hit Continue to allow Kodi to access media on your device.


This gives Kodi allows Kodi to find media files to play on your device.
*Note: Kodi cannot see or transmit any of your personal information or any of your Amazon FireTV data.

Congratulations, you've installed Kodi
Part 3: Install Elementum Kodi addon on Firestick and Fire TV
Go back to the Kodi home screen.
Select "Add-ons" from the left menu.
Click on the package installer icon (box icon) in the top left corner.
Choose "Install from zip file" and select "Gaia" from the list.
Install the repository by selecting "repository.gaia.zip."
Wait for the notification confirming the Gaia Repository installation.
Wait for the notification confirming the Gaia Repository installation.
Now select "Install from repository" and choose "Gaia Repository 1."
Navigate to "Video add-ons" and select "Elementum."

Click "Install" to install the Elementum Kodi Addon.
Configuring Elementum Kodi Addon for Firestick
After installation, return to the Kodi home screen.
Open the Elementum Addon by selecting it from the Add-ons section.
Access the Elementum settings by right-clicking on the addon or selecting "Settings" from the information panel.
Customize the settings according to your preferences, such as the download path, library integration, and proxy settings.
Enable Trakt integration if you want to sync your watchlist across devices.
Congratulations! You have successfully installed and configured the Elementum Kodi Addon on your Firestick.
FAQ
Q: Is the Elementum Kodi Addon legal?
A: The Elementum Kodi Addon itself is legal to use. However, it's important to note that the content available through the addon may be subject to copyright restrictions. Make sure to use the addon responsibly and adhere to your regional laws regarding streaming and downloading copyrighted material.
Q: Do I need a VPN for Elementum Kodi Addon?
A: While using a VPN is not mandatory, it is highly recommended when streaming content through torrent-based addons like Elementum. A VPN protects your privacy and helps bypass any potential geo-restrictions or legal issues that may arise from accessing copyrighted content.
Q: Can I use Elementum with Trakt?
A: Yes, Elementum supports Trakt integration. By linking your Trakt account, you can synchronize your watchlist, history, and progress across multiple devices. This feature ensures a seamless viewing experience.
Q: Are there any alternative Kodi addons similar to Elementum?
A: Yes, there are several other popular Kodi addons that offer similar functionality to Elementum. Some notable alternatives include Quasar, Gaia, Seren, and The Crew. Explore these addons to find the one that suits your streaming preferences.
Conclusion
The Elementum Kodi Addon is a game-changer for Firestick users who want to unlock a world of unlimited streaming possibilities. With its torrent-based streaming engine, extensive content library, and customizable settings, Elementum delivers an exceptional viewing experience. Whether you're a movie lover or a TV show enthusiast, Elementum has something for everyone. Follow the installation guide, ensure responsible usage, and elevate your streaming experience with Elementum. Happy streaming!