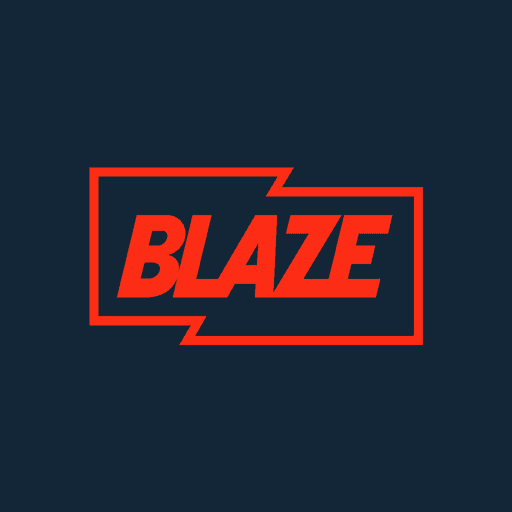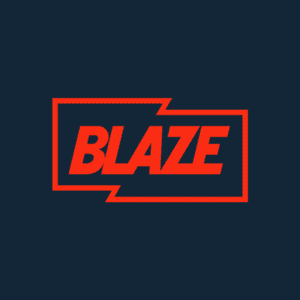 In this tutorial, we'll show you how to install Blaze IPTV to watch IPTV on your Firestick and Fire TV.
Are you tired of the same old cable TV channels and hefty subscription fees? Look no further! Blaze IPTV for Firestick is here to revolutionize your viewing experience. With its extensive channel lineup, on-demand content, user-friendly interface, and affordable pricing options, Blaze IPTV is a game-changer in streaming services. In this review, we'll dive into the features, benefits, pricing, installation process, and where to purchase Blaze IPTV for Firestick, helping you make an informed decision about optimizing your entertainment while saving money.
Blaze IPTV Pros and Cons
Pros:
Vast Channel Selection: Blaze IPTV offers an impressive range of over 10,000 live TV channels, ensuring that you never run out of options for your viewing pleasure.
On-Demand Content: In addition to live channels, Blaze IPTV provides access to a library of on-demand content, allowing you to catch up on your favorite shows and movies at your convenience.
User-Friendly Interface: Navigating through the Blaze IPTV app on Firestick is a breeze. With its intuitive interface and easy-to-use controls, you'll find yourself effortlessly exploring the vast world of entertainment.
Electronic Program Guide (EPG): Blaze IPTV comes equipped with an EPG, giving you a handy overview of upcoming programs, making it easier than ever to plan your TV schedule.
Multi-Device Compatibility: Blaze IPTV isn't limited to Firestick; it can be accessed on a variety of devices, including Android, iOS, PC, and Smart TVs, ensuring that you can enjoy your favorite content on the go or in the comfort of your living room.
Cons:
Limited Customer Support: Currently, Blaze IPTV lacks dedicated customer support through their website or phone. While this may be a downside for some users, troubleshooting tips and resources are available online to assist with any issues that may arise.
Single Device Streaming: Blaze IPTV allows streaming on one device at a time. If you're looking for simultaneous streaming on multiple devices, this may not be the ideal choice for you.
Pricing Options:
Blaze IPTV offers flexible pricing options to suit your needs. Choose from the following subscription plans:
Three Months: $29.95
Six Months: $39.95
Twelve Months: $53.95
With these affordable plans, you can enjoy a vast selection of channels and on-demand content without breaking the bank.
Who is Blaze IPTV for Firestick Good For?
Cord-Cutters: If you're looking to break free from traditional cable TV and embrace the convenience of streaming, Blaze IPTV is an excellent choice. With its vast channel selection and on-demand content, you can customize your viewing experience without the burden of costly cable subscriptions.
Entertainment Enthusiasts: Whether you're a sports fanatic, a movie buff, or a TV series aficionado, Blaze IPTV has something for everyone. Its extensive channel lineup covers various genres, ensuring that you can always find content that suits your preferences.
Tech-Savvy Streamers: Blaze IPTV appeals to those who are comfortable navigating streaming platforms and appreciate the flexibility of accessing content across multiple devices. If you enjoy exploring different apps and maximizing your entertainment options, Blaze IPTV is worth considering.
How to Install Blaze TV for Firestick and Fire TV Users:
Installing Blaze IPTV on Firestick is a straightforward process. Follow these steps:
Preparing to install Blaze IPTV
Installing Blaze IPTV on Firestick or FireTV is a two-part process. In this guide, we will walk you through the following steps:
Installing the Downloader app and allowing third party apps.
Downloading and installing Blaze IPTV
If you already enabled third-party apps and have the Downloader app, you can skip ahead to Part 2.
Part 1: How To Install Downloader and Allow third-party apps.
(Last Updated On: July 25, 2023)
Go to FireStick home screen Find > Search and press enter

In the search window, type "Downloader". It should be the first result. Press down on your remote to select it.

Install Downloader

Go back to the home screen. In the menu bar at the top, navigate all the way until you get to the Settings screen.

Scroll down to My Fire TV and Select it.

On the following window click Developer Options.

Select ADB Debugging and turn it on, then select Apps from unknown Sources and turn it on.

On some newer devices, you might be presented with this screen:

If so, select Downloader and turn it on.

Your FireStick is now ready to install and use third-party apps!
Part 2: Install Blaze IPTV on Firestick and Fire TV
Open the Downloader app, click Allow when prompted, and enter the following URL to download the IPTV Blink Player APK file: https://example.com/blink-player.apk
Install the IPTV Blink Player app and launch it on your Firestick.
Enter the M3U URL of Blaze IPTV and start streaming.
Where to Purchase Blaze IPTV for Firestick:
You can purchase Blaze IPTV for Firestick directly from their official website. Visit https://blazeiptvuk.co/ to explore their subscription plans and get started with the ultimate streaming experience.
FAQ
Q: Is Blaze IPTV legal?
A: Blaze IPTV operates within the legal boundaries of streaming services. However, the legality of streaming certain copyrighted content varies by country. We recommend checking your local copyright laws and using Blaze IPTV responsibly.
Q: Can I use Blaze IPTV on multiple devices simultaneously?
A: No, Blaze IPTV allows streaming on one device at a time with a single subscription. If you need multi-device streaming, you would require separate subscriptions for each device.
Q: Can I cancel my Blaze IPTV subscription?
A: Yes, you can cancel your Blaze IPTV subscription at any time. However, refunds may not be provided for the unused portion of your subscription.
Q: Are there any additional fees apart from the subscription cost?
A: The subscription cost covers access to Blaze IPTV's channel lineup and on-demand content. However, please note that you are responsible for your internet service provider fees for data usage while streaming.
Q: Can I use Blaze IPTV on other streaming devices?
A: Yes, Blaze IPTV is compatible with a range of devices, including Android, iOS, PC, and Smart TVs. However, specific installation methods may vary depending on the device.
In conclusion, Blaze IPTV for Firestick is an excellent choice for those seeking a comprehensive and customizable streaming experience. With its vast channel selection, on-demand content library, user-friendly interface, and affordable pricing options, Blaze IPTV offers an array of entertainment options at your fingertips. Whether you're a cord-cutter, an entertainment enthusiast, or a tech-savvy streamer, Blaze IPTV is here to elevate your viewing experience. Say goodbye to cable subscriptions and embrace the world of streaming with Blaze IPTV on Firestick!
[Note: The information provided in this review is based on available data and knowledge as of September 2021. Prices, features, and availability are subject to change.]