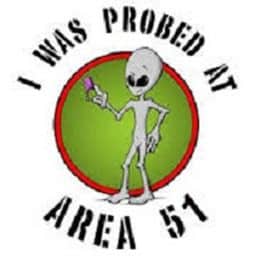 In this tutorial, we'll show you how to install Area 51 to watch IPTV, Live TV, Cable TV, British Cable TV, USA Cable TV, Live Sports, MLB, NBA, NFL, Pay-Per-View, Soccer, and XXX on your Firestick and Fire TV.
About Area 51
Area 51 is a solid choice for streaming IPTV on a budget.
There's a lot of buzz around it, and some people are saying is the best way to watch live TV on Firestick and Fire TV.
Many people are interested in this streaming service because of the exceptionally low price of $6 a month, which gives you access to hundreds of streaming channels from all over the world.
Area 51 Features
Tons of streaming cable channels
Dedicated sports sections
Cheap
Lots of international content
What does Area 51 do?
Area 51 is an app for Fire Stick, Fire TV, and other Android devices that lets you stream hundreds of cable channels from around the world for only $5 a month. It basically acts as a full replacement for live cable.
It also provides dedicated sections for NFL, NCAA, NBA, NHL, as well as PPV and XXX.
There are literally thousands of channels from all over the world to choose from, so no matter what part of the world you are from you should be able to find what you are looking for.
In our experience, this app works significantly better than the free Kodi addons out there. The streams tend to be more reliable and higher quality than the ones you don't pay for, so if you are looking for a cheap cable replacement, Area 51 is a solid choice.
However, we have had a couple of problems with this service.
Number one, they are often out of stock. If you go to their site, you might see an error message when you try to order.
Area 51 limits the number of customers that use it so that their servers don't get overloaded. They want to make sure that all the streams are fast and reliable.
This makes sense and is great for the people who already have an account. However, this is obviously not helpful if you can't even get the program in the first place.
Supposedly there will be more stock in the future, but in the meantime, you may want to consider another option for your Amazon fire tv or stick
Preparing to install Area 51
Installing Area 51 on Firestick or FireTV is a two-part process. In this guide, we will walk you through the following steps:
Installing the Downloader app and allowing third party apps.
Downloading and installing Area 51
If you already enabled third-party apps and have the Downloader app, you can skip ahead to Part 2.
Part 1: How To Install Downloader and Allow third-party apps.
(Last Updated On: July 28, 2023)
Go to FireStick home screen Find > Search and press enter

In the search window, type "Downloader". It should be the first result. Press down on your remote to select it.

Install Downloader

Go back to the home screen. In the menu bar at the top, navigate all the way until you get to the Settings screen.

Scroll down to My Fire TV and Select it.

On the following window click Developer Options.

Select ADB Debugging and turn it on, then select Apps from unknown Sources and turn it on.

On some newer devices, you might be presented with this screen:

If so, select Downloader and turn it on.

Your FireStick is now ready to install and use third-party apps!
Part 2: Install Area 51 on Firestick and Fire TV
Go to the Search function at the top left of the main screen

Type in Downloader

Select the Downloader app (should be first option)

After it downloads, hit Open

You are now in the Downloader app. Type https://bit.ly/fire_1694 exactly as written into the Search Field and hit Go.

Scroll down and press Download (this will download a program called Aptoide)

Hit Install after it downloads

After it installs, hit Open.

Hit Install

Hit Ok to install Area 51

Hit Install

Hit Open

You are now at the login screen. Enter your account details, and start watching!
If you can get an account, Area 51 might be worth it to you as a cable replacement. Overall, though, there are better options.